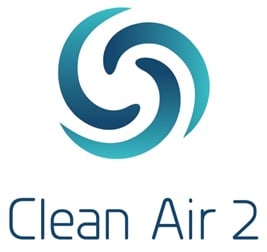 CLEAN AIR and CLEAN AIR 2 projects
Clean Air curriculum as a base for a cleaner environment
The CLEAN AIR project (Clean Air Curriculum as a base for a clean environment) began in 2018. The Granada Provincial Energy Agency was a partner of the European CLEAN AIR project within the call of the ERASMUS + Program. The Polish national point approves this project with the number 2017-1-PL01-KA202-038377, "CLEAN AIR: Clean air curriculum as a base for clean environment", in such a way that the project officially began on January 1, 2018 , with its completion on December 31, 2019.
Given the good results achieved with the project, the European Union approved a second phase of the CLEAN AIR 2 project, in which the Provincial Government of Granada and all partners are working on developing an interactive game that improves quality training for students related to clean air and energy and climate change. This second project will run throughout the year 2021 and 2022, and the educational game is expected to be launched, as a complement to the educational materials already developed, at the end of 2022.
Brief introduction to the CLEAN AIR project, Clean Air curriculum as a base for a cleaner environment:
When the term "air pollution" is uttered, it brings to mind urban environments, replete with car-packed freeways and belchingfactories — not small villages and farmed fields. But rural areas are subject to local sources of pollution as well as secondary effects from urban areas—which means the total global health burden from air pollution falls largely on rural populations.In rural areas in the EU, where little monitoring is done for health assessments, there may be a significant understatement of the health impact of outdoor air pollution and the benefit of control. People living in rural areas face health threats posed by:
that generated in the home by using solid fuels for heating and cooking;
"ambient"outdoor pollution from rural and urban sources;
Many households in rural areas use solid fuels, such as coal or biomass, for heating and cooking. The pollution caused by such fuels has well-established health effects.
The objective of this project is to raise awareness of rural communities in the countries covered by the project about the problem of air pollution, its reasons, health effects and possible solutions that can be taken by inhabitants in order to mitigate the problem and reduce local air pollution. This objective will be achieved by providing training for teachers from rural areas in the topic of air pollution and equipping them with education materials that they will use to teach their pupils and students about the problem. The project focuses on rural areas due to the fact that public awareness of the problem is much lower among rural communities compared with inhabitants of larger cities. Therefore, the project responds to awareness and education gap that is the most serious within rural areas.

In Spain, the report "EVALUACIÓN DE LA CALIDAD DEL AIRE DE ESPAÑA 2016" on air quality was developed, and one of the results was that the main 7 country zones with worst air quality were the following ones:
ES0118 "Granada y Área Metropolitana"
ES0508 "La Palma, La Gomera y El Hierro"
ES0901 "Àrea de Barcelona"
ES0902 "Vallès-Baix Llobregat"
ES1016 "L'Horta"
ES1301 "Madrid"
ES1308 "Corredor del Henares"
To follow the advances of the project check our social networks in twitter and facebook: @CleanAirErasmus ,, https://www.facebook.com/CleanAirErasmusProject/
More information about the project first phase materials in its official website: http://cleanair-project.eu/
More information about the project second phase and GAME CLEAN AIR 2 in its official website: http://cleanair2-project.eu/
More information about the ERASMUS+ European projects call: http://www.erasmusplus.gob.es/