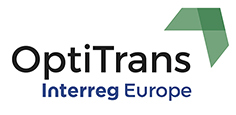 PROYECTO OPTITRANS (

PGI01997

)
Optimisation of Public Transport Policies for Green Mobility
The OptiTrans project (Optimization of public transport for green regional mobility) is implemented through the INTERREG EUROPE program, a program co-financed by the European Regional Development Fund – ERDF. The project begins its journey in 2017 and finished in 2021. The Granada County Council is a partner of the European OPTITRANS project within the second call of the Interreg Europe 2014-2020 Operational Program.
Brief introduction to the OPTITRANS project, Optimizing public transport for green regional mobility:
The main objective of the OptiTrans Project is to seek innovative solutions to increase the percentage of public transport use in suburban and rural areas.
For this, the OptiTrans project wants to increase the planning and organization capacity of public authorities and their subordinate bodies responsible for public transport. This is to be done by adopting action plans that introduce novel approaches to improve public policies, as well as contributing to a change in attitude towards increasing the use of public transport.
Ultimately, the OptiTrans project wants to support public administrations and transport planners, introduce new mobility policies, and make public transport more attractive for passengers.
For all these reasons, the main idea of ​​the Project is the development of a plan of real actions that can be financed with ERDF funds (or any other type of eligible funds) related to the optimization of public transport and green mobility, with a view to its subsequent current implementation. In the European project, it is important to form a support group of experts who work on a strategy to influence the actions that are designed / projected by the Granada COunty Council, in the matter mobility, as well as in the proposal of actions that create synergies in other institutions that work in the metropolitan area of ​​Granada and in the province of Granada. The main focus of the policies to be developed is destined to the following main topics:
Timetable integration
ICT Mobility, realtime and integrated information
Integrated ticketing
Multimodal mobility
P.T. Network
E-Mobility, E-Bike
Pedestrian mobility
On-Demand (be careful on resources)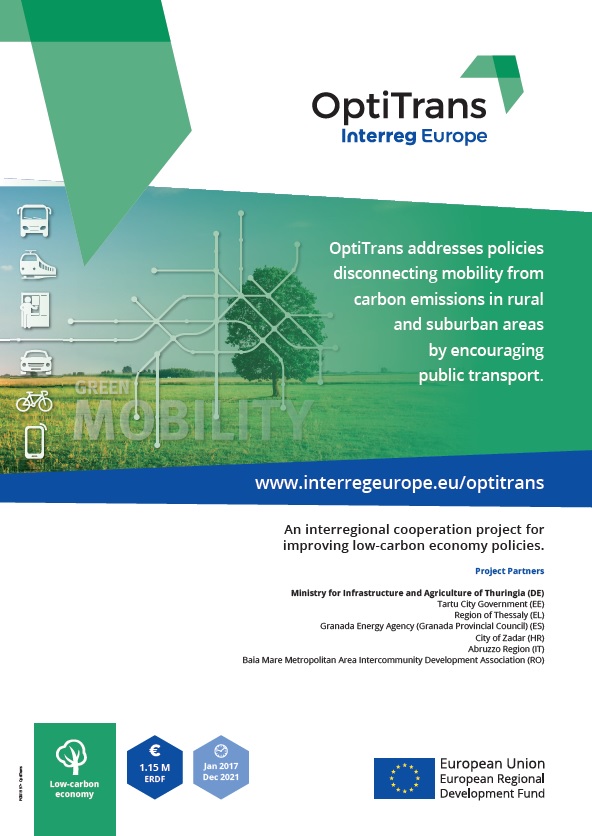 To follow the progress of the project on social networks, do not hesitate to follow us with the hashtag: #OptiTransInterreg
More information about the project in the official site: https://www.interregeurope.eu/OptiTrans/
More information related to the program Interreg Europe: https://www.interregeurope.eu/
¡Walk, go by bike, use public transport, share private vehicle, use greener cars, check out mobility tips of the Andalusian Energy Agency here: Tips on sustainable mobility