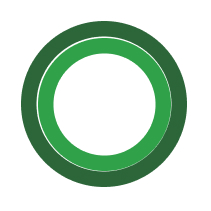 The Provincial Energy Agency of Granada developed together with the Provincial Council of Granada a campaign to promote the use of bicycles, and specifically the advantages of electric bicycles. To this end, the Provincial Energy Agency has placed a photovoltaic charging point in the CIE building of the Granada Provincial Council (where its offices are located), and has 3 electric bicycles for the use of the building's employees in their daily work activities.
In addition, the "enRuédate" project aims to promote the use of bicycles as a healthy and environmentally friendly mode of transport among the youth of Granada.
The aim of this project is to carry out dissemination and awareness-raising actions on sustainable mobility by promoting the use of bicycles (electric bicycles).

Objectives:
1. Promote awareness and disseminate knowledge among citizens of environmental issues, in particular climate change and its connection with energy consumption, renewable energies and energy saving.
2. To reflect on the role of citizens with regard to the energy problem and how we can actively participate in the search for alternatives: energy saving, rational use of energy, use of renewable energies.
3. To promote critical awareness of environmental issues and to introduce a "new energy culture" in society.